2019 Fall Conference
Event Details
Start
Saturday, November 16, 2019 - 7:00am
Location
Radisson Blu Mall of America
2100 Killebrew Dr Bloomington, Minnesota 55425 United States
Complimentary self-parking is available in the East and West parking ramps. If you are a registered hotel guest and parking overnight in either ramp, you must bring the make and model of your vehicle, as well as your license plate number, to the hotel front desk upon check-in. The hotel team will inform the Mall of America team of your information. Mall of America's team will tow cars which are parked overnight in either ramp that have not been registered with the hotel as staying at the hotel on that same night.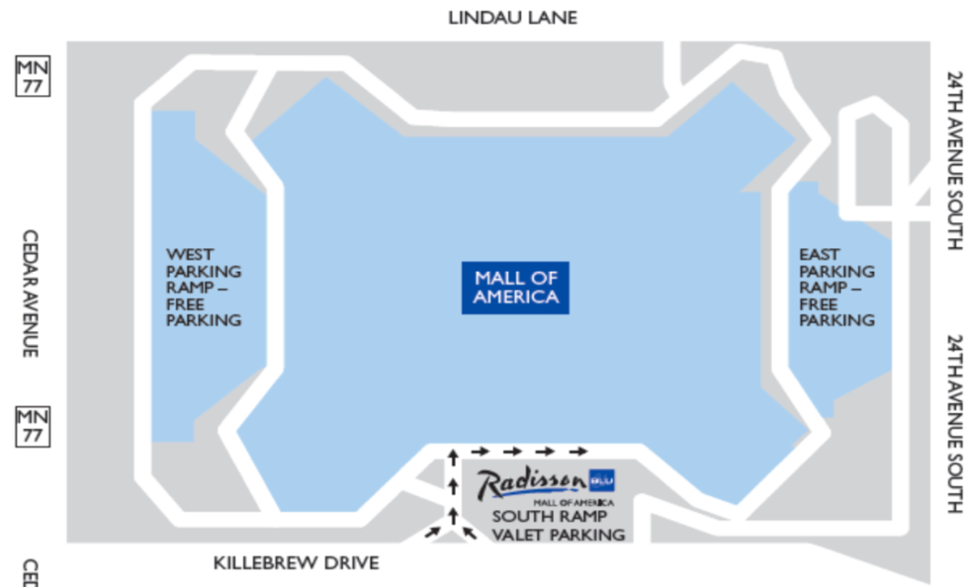 Prices
MSA Members: Complimentary
Wisconsin (WSA) Members: Complimentary
Non-Members: $450
Registration Deadline
Wednesday, November 13, 2019
Cancellation/
Refund/
No Show Policy
Cancellations received by the office at least five (5) business days prior to the event are eligible for a refund of the registration fee. No refunds will be provided for cancellations received fewer than five (5) business days prior to the event. No-shows will be billed for any unpaid registration fees.
2019 Fall Conference Schedule
7:00-7:55am:
Registration & Coffee with Exhibitors
7:55-8:00am:
Welcome Remarks
J. Kyle Bohman, MD, Mayo Clinic
8:00-8:35am:
Update on Intraoperative Mechanical Ventilation
Anna Budde, MD, University of Minnesota
8:35-9:10am:
Perioperative Considerations of Concussion: Is This a Vulnerable
Arney Abcejo, MD, Mayo Clinic
9:10-9:25am:
Question & Answer Panel

9:25-10:05am:
Break with Exhibitors
10:05-10:30am:
Legislative Update
Nate Mussell, JD, Lockridge, Grindal Nauen
10:30-11:00am:
Motor-Sparing Blocks for Major Joint Surgery
Francis Salinas, MD, Swedish Medical Center, Issaquah Hospital
11:00-11:45am:
OASIS and the Perioperative Surgical Home
Hugh Smith, MD, PhD, Mayo Clinic

11:45-12:00pm:
Question & Answer Panel
12:00-1:00pm:
Luncheon
1:00-4:00pm:
Regional Anesthesia and Point of Care (POCUS) Ultrasound Workshops
"Ask the Expert" Regional Anesthesia (Featuring the Following Blocks):

IPACK and Popliteal Plexus Block – Francis Salinas, MD, Swedish Medical Center, Issaquah Hospital
Suprascapular and Superior Trunk Block - Adam Amundson, MD, Mayo Clinic
Erector Spinae Blocks – Jacob Hutchins, MD, BS, University of Minnesota
Subsartorial/Adductor Canal Block – Jason Panchamia, DO, Mayo Clinic
Introduction to Point of Care Ultrasound:
Subcostal 4-Chamber View Transthoracic Echocardiography – Monica Lupei, MD, University of Minnesota
"Rule Out Pneumothorax" Lung Ultrasound – Sudarshan Setty, BS, MB, University of Minnesota
4:00pm:
Adjournment